Tablets may not be the hot new thing in 2023, but they're still excellent machines for streaming movies, playing games, or getting work done on the go. And while it seems like the best iPads dominate most of the tablet market, there are still plenty of excellent Android tablet options you should consider.
Whether you want an ultra-premium and superpowerful option, or something more affordable and compact, the Android tablet market has something for everyone. No matter your budget or spec preferences, here are the best Android tablets you can buy in 2023.
OnePlus Pad
Best Android tablet overall
Pros
Bold and unique design
Fun green color
Sharp and vibrant LCD display
Up to 144Hz refresh rate
Gets 3 years of Android upgrades
Fast performance
Cons
Low-quality cameras
Odd placement of the rear camera
Some software quirks
Why should you buy this?: If you want a tablet that runs Android and provides a great value while also being quite powerful and efficient, this is the one to get.
Who's it for?: Anyone who wants some decent power in a compact Android tablet for a fair price.
Why we picked the OnePlus Pad:
OnePlus has been around for years in the smartphone market, but it finally entered the tablet space with the OnePlus Pad in 2023. This Android tablet stands out from the crowd with a unique design and incredible green finish that will definitely turn heads when you pull it out of your bag at the coffee shop.
This tablet is designed with landscape orientation in mind. It sports an 11.61-inch LCD display with 2800 x 2000 pixel resolution, a 7:5 aspect ratio, and up to 500 nits of brightness. But the most impressive thing about the display is the 144Hz refresh rate, which means incredibly smooth scrolling and animations. However, that 144Hz refresh rate will only kick in with specific apps — the rest of the time you should get a smooth 120Hz refresh rate like most other tablets. And despite being an LCD display, it still looks great, with sharp text and bright colors.
On the inside, the OnePlus Pad comes with the MediaTek Dimensity 9000, an ARM G710 GPU, 8GB RAM, and 128GB storage. While it's not a Snapdragon 8 Gen 2 like in the OnePlus 11, the Dimensity 9000 chip is still quite capable in terms of performance and power, as it's one of the higher-end chipsets from MediaTek. With all of these internal components, the OnePlus Pad can actually have up to 24 live apps going on at once.
In terms of software, the OnePlus Pad comes with OxygenOS 13, which is OnePlus' custom interface that is based on Android 13. With OxygenOS 13, you get access to OnePlus' own split-screen mode, allowing you to use two apps side by side. It's very iPad-esque.
The camera on the OnePlus Pad has an interesting placement, as it is centered in the back. The reasoning for this is because of symmetry — there's no need to adjust the position of the tablet when you are taking a photo. However, the lenses aren't that great, as you have just a 13MP rear camera and 8MP selfie camera. It's not going to be super impressive like most modern smartphones, but it will get the job done in a pinch.
In terms of battery life, the OnePlus Pad is very reliable. You get a massive 9,510mAh battery, which nets about 12.4 consecutive hours of video, and one month of standby. If you don't have the accessories connected or have background apps running, the battery can actually last about 50 days. The OnePlus Pad supports up to 67-watt charging, so it takes about 80 minutes to go from zero to 100%.
For accessories, the OnePlus Pad has a Magnetic Keyboard accessory that is like a mash-up of Apple's Magic Keyboard Folio and the Smart Keyboard Folio. It's a protective case that also has a keyboard attachment with a trackpad. The keyboard itself feels pretty good to type on too. And there is also the OnePlus Stylo, which also works like the Apple Pencil — it even magnetically attaches.
Overall, the OnePlus Pad is a great value, as you get powerful performance and incredible battery, plus the size is quite compact and lightweight. It's a great tablet for travel, and the accessories make it a productivity machine.
For OnePlus' first tablet, it did a pretty dang good job.
OnePlus Pad
Best Android tablet overall
Lenovo Tab P11 Pro Gen 2
Best multimedia Android tablet
Pros
Slim and lightweight aluminum
Sleek dual-tone design
Beautiful 11.2-inch 2.5K OLED display
Quad speaker system with support for Dolby Atmos
Great battery life
Cons
Front camera is terrible
Uses Android 12, Android 12L coming later
Only up to 6GB of RAM
Why should you buy this?: It's a great tablet for media lovers.
Who's it for?: Anyone who wants their tablet to be an excellent entertainment system.
Why we picked the Lenovo Tab P11 Pro Gen 2:
While the name may not exactly fall off the tongue, the Lenovo Tab P11 Pro Gen 2's upsides lend itself well to multimedia fans, while the slim build and modest power mean it holds up well to a good range of activities. It's a good-looking tablet too. The aluminum body has a two-tone design, and it's slim, with flat edges. It's somewhat similar to an iPad Pro, and it's light as well, weighing just one pound. The back has a magnet to hold and charge the optional Lenovo Precision Pen 3, but the metal back is prone to showing fingerprints, so a case is probably a good investment.
Around the front, the selfie camera is arranged on the horizontal edge, making it much more useful for video calls. The display itself is an 11.2-inch 2.5K OLED screen, with a 2560 x 1536 resolution, and a 120Hz refresh rate. That's an impressive bunch of numbers, and it means the tablet looks and feels amazing. It also has quad Dolby Atmos JBL speakers, so your videos sound just as good as they look.
Performance is solid, even if it's not exceptional. The Snapdragon 439 is a capable processor, and 6GB of RAM is enough to keep everything purring along. 128GB of storage as standard is good, but not exceptional. Overall, it's a solid package, but don't expect it to outpace some of the more powerful tablets on this list. The software does trip it up a little, though. The Tab P11 Pro Gen 2 hasn't been updated to the tablet-focused Android 12L yet, and that does hurt its usability a bit. Some apps launch as blown-up phone apps and don't use the extra space at all well. Android 12L helps with this, but this has been a problem with Android tablets for some time now.
Of course, this is a midrange tablet, and you should temper your expectations to fit. It has an exceptional suite for watching movies and videos, though, so that's why we've picked it for this slot. Simply put, at this $400 price, you don't expect such a capable multimedia tablet.
Lenovo Tab P11 Pro Gen 2
Best multimedia Android tablet
Lenovo Tab M10 Plus (Gen 3)
Best affordable Android tablet
Pros
Solid battery life
Good horizontal-focused design
Lightweight
Low price
Cons
Camera is often hit-or-miss
Overall lack of processing power
Why should you buy this?: The Lenovo Tab M10 Plus (Gen 3) has a good design, pretty good battery life, and stable software at a price that pretty much everyone can afford.
Who's it for?: Those who are looking for a good Android tablet that can get the job done without breaking the bank.
Why we picked the Lenovo Tab M10 Plus (Gen 3):
This Android tablet has a simple and clean design that is geared for landscape orientation use. That means that the front-facing camera is along the longer edge of the 10.6-inch display, and the buttons are comfortably in the top left corner whenever you're holding the device horizontally in your lap or the like. And even if you don't usually use tablets horizontally, because this one is so geared for it, you may change your mind considering how it's so comfortable to use — with or without a dock or keyboard.
The 10.6-inch IPS display has a 2000 x 1200 2K resolution. So while it's not the sharpest, it's fantastic for the price, as it's actually better than the similarly priced competition. The screen on the Lenovo Tab M10 Plus (Gen 3) is great for reading, note-taking, streaming video, and looking at high-resolution photographs.
You get a MediaTek Helio G80 octa-core processor, which isn't the most advanced chipset out there, but it provides respectable power considering the price you're paying. This chip can handle basic tasks like video streaming, word processors and note-taking apps, email, and social media. But if you're going to do things like editing through Photoshop Express or other apps, then that's where performance will start to stutter a bit. This is not a tablet meant for professional use, but it's great for simple things.
Battery life on the Lenovo Tab M10 Plus is impressive, with a 7,700mAh cell that can last around 12 hours. Depending on your usage, you can easily get a few days' worth of use from a single charge. Of course, a large battery like that may take a while to fully charge back up to 100%.
The cameras on the Lenovo Tab M10 Plus (Gen 3) aren't anything special, as it just has an 8MP front-facing camera and an 8MP rear camera. They're good for taking photos in a pinch, but nothing to write home about. You also get Android 12 out of the box with the Lenovo Tab M10 Plus, though Lenovo says Android 13 is coming — there just isn't an exact date yet.
All in all, the Lenovo Tab M10 Plus (Gen 3) is a fantastic tablet for $150. But if you need something that can do a little more, you'll have to pay up.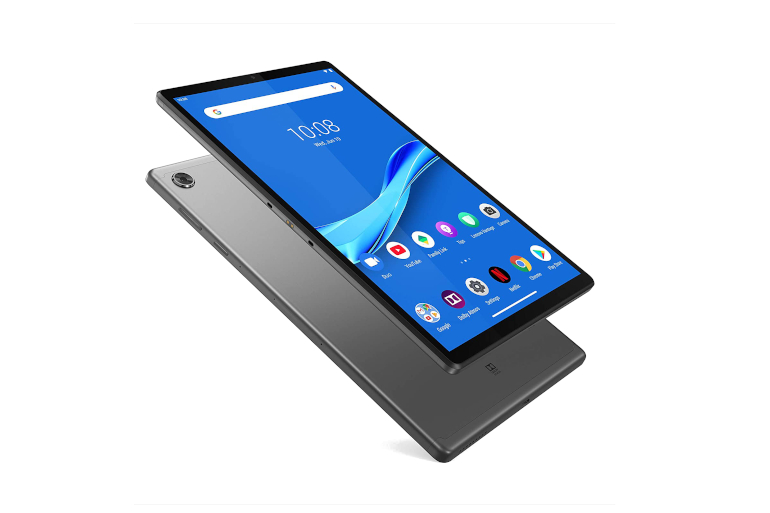 Lenovo Tab M10 Plus (Gen 3)
Best affordable Android tablet
Lenovo Tab Extreme
Best big Android tablet
Pros
Beautiful 3K OLED display
Immersive speakers
Comes with stylus
Has two USB-C ports
Capable performance
Good value
Cons
Size can be unwieldy
Magnets on back for stylus not great
Multitasking quirks
Why should you buy this?: It's a powerful tablet with a laptop-sized display.
Who's it for?: Someone who needs their tablet to have a screen as big as their laptop's.
Why we picked the Lenovo Tab Extreme: 
If you need a tablet that is as big as a laptop and equally as powerful, then the Lenovo Tab Extreme is worth considering. It may have a simple design, but the huge 14.5-inch 3K OLED display gives you beautiful, sharp graphics and text in bright and bold colors. There's a 1876 x 3000 pixel resolution and a 16:10 aspect ratio with HDR10+ and Dolby Vision, so it's also a fantastic entertainment device. And with a 120Hz refresh rate, everything is as smooth as butter.
The Lenovo Tab Extreme packs a Mediatek Dimensity 9000 chip with 12GB RAM and 256GB storage. It comes with Android 13 out of the box, with Lenovo's own ZUI software layered on top. Despite not being a flagship chip, the Dimensity 9000 is still very capable and powerful — it can handle whatever you throw at it without an issue. Multitasking is a breeze on the Lenovo Tab Extreme with split-screen mode, which is very iPad-like with the interface.
For cameras, the Lenovo Tab Extreme has a 13MP main camera with a 5MP ultrawide depth sensor and flash on the rear, and there's a 13MP front-facing camera. Though we don't think it's ideal to take a 14.5-inch tablet out for photographing everything, these lenses should be fine enough for scanning documents and video calls.
Battery life is also quite impressive on the Lenovo Tab Extreme. It has a 12,300mAh battery cell inside, which can get you a few days worth of use if you use it in short bursts. It supports 68W charging, so you just need about two hours to go from zero to 100%.
The Lenovo Tab Extreme is not exactly cheap, but you do get a good value for $950. It comes with the Precision Pen 3, which was quite responsive and precise in our testing. You can also get the keyboard case for it separately, which is very Magic Keyboard-like, as the tablet will be floating above the keyboard. It also has a built in kickstand flap that you can use with the keyboard case or even by itself, which is convenient.
Those who want a big Android tablet can't go wrong with the Lenovo Tab Extreme.
Lenovo Tab Extreme
Best big Android tablet
Onyx Boox Tab Ultra
Best e-ink Android tablet
Pros
Big anti-glare display with a matte finish
Fast for an e-ink device
Excellent battery life
Brilliant keyboard case
Comes with a stylus
Cons
Expensive
Keyboard is sold separately
Why should you buy this?: It's a somewhat niche product, but it's the best e-ink Android tablet by far.
Who's it for?: Someone who wants a strong combination of an e-ink reader and an Android tablet.
Why we picked the Onyx Boox Tab Ultra: 
This isn't going to be the pick for everyone by any means, but if the idea of an e-ink tablet excites you, then the Onyx Boox Tab Ultra is a device you should heavily consider. The use of e-ink as a display tech comes with plenty of downsides, but it also comes with a lot of great bonuses, including a truly incredible battery life.
We'll start by getting the issues out of the way. The display is grayscale-only, which may be a shock if you're used to tablets with rich and deep colors, but even more jarring than that is the slow refresh rate. The Boox Tab Ultra has four refresh rates to swap between, with the slowest being perfect for reading. But even the fastest feels sluggish if you're used to modern phones and tablets, with apps often taking a second or two to launch. That low refresh rate also means games aren't really an option, even though the specs can handle some fairly demanding games. On the flip side, that e-ink tech means the 10.3-inch screen is naturally easy to read, even in bright sunlight.
But the biggest advantage offered by the screen tech is the phenomenal battery life. This is a tablet with a battery life measured in weeks — not days or hours. We used it for six weeks and only had to charge it once. That's truly excellent battery life and way beyond anything you can expect, even from Samsung and Apple's best.
The Boox Tab Ultra excels as a large e-book reader, but that's not the only thing it can do. It comes with the Pen 2 Pro stylus, which attaches magnetically to the tablet, and is a good stylus — even if it lacks some of the features you'd get on the Apple Pencil. Another $110 gets you a keyboard as well. And it's a good keyboard, even if the refresh rate means your typing will feel slightly delayed.
While not the tablet of choice for gamers or Netflix lovers, the Onyx Boox Tab Ultra is a powerful e-ink device with all the versatility of Android — plus weeks of battery life. If you're after a tablet that excels at reading and writing and don't want to rely on charging all the time, then this could be a great investment for you.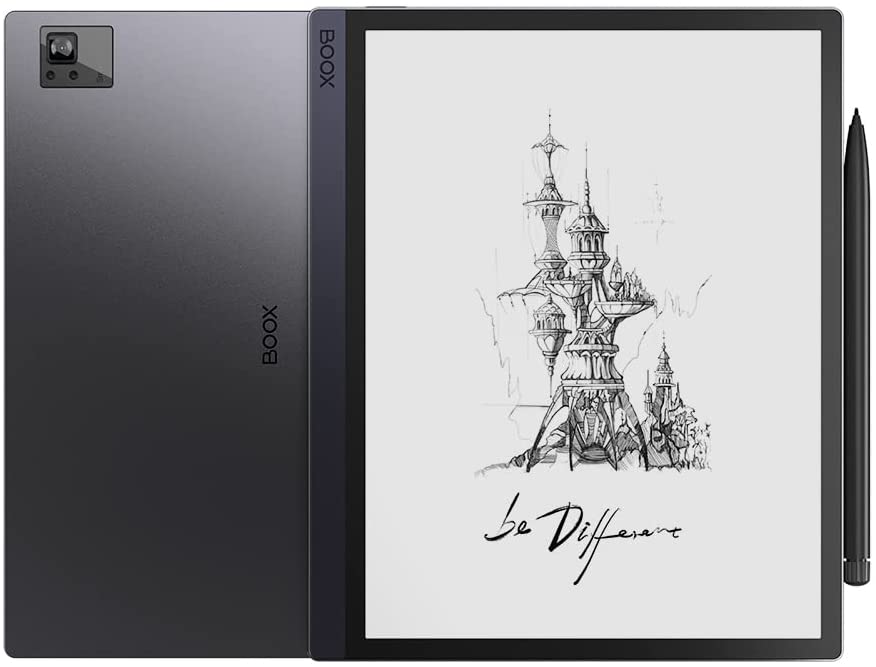 Onyx Boox Tab Ultra
Best e-ink Android tablet
Amazon Fire 7 (2022)
Best small Android tablet
Pros
Excellent battery life
Runs simple tasks efficiently
Low cost
Portable
Optimized for streaming
Cons
Fire OS software
Long charge times
Poor display and cameras
Why should you buy this?: The Amazon Fire 7 (2022) has many of the same features offered by the Fire HD 10, but in a smaller, more portable package.
Who's it for?: Anyone who wants the cheapest Android tablet out there that's also portable enough to take on the road.
Why we picked the Amazon Fire 7 (2022):
The Amazon Fire 7 (2022) features a USB-C port and a decent processor, but its real advantage is it's inexpensive while offering a small and portable design. The display has a 1024 x 600 pixel resolution, and while it's not the sharpest, it's good enough to watch movies on.
The Fire 7 is also available in a range of different colors, and as you would expect, the tablet deeply integrates with Amazon services — like Amazon Prime Music and Prime Video. Alexa also works well on the device.
Battery life is impressive. In our testing, we streamed movies on the tablet for more than 10 hours, and after doing so, still had some battery left in the tank. Recharge times are slow, but the USB-C port helps lessen the sting a bit.
You won't find a perfect tablet for less than $100, but the Amazon Fire 7 (2022) is a solid package regardless.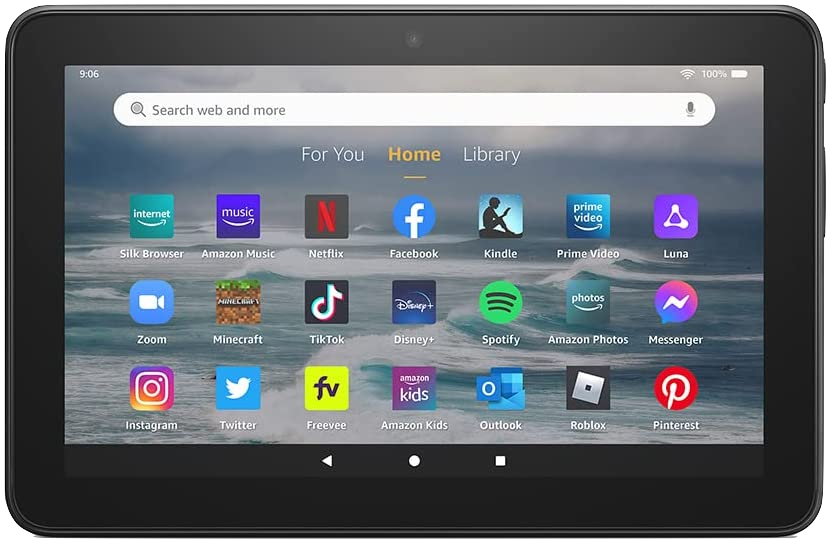 Amazon Fire 7 (2022)
Best small Android tablet
Amazon Fire HD 10 Kids Pro
Best Android tablet for kids
Pros
Full year access to Amazon Kids+
Kid-friendly design
Colorful kickstand case
Cons
Relatively limited choice of games
Why should you buy this?: Amazon Fire HD 10 Kids Pro has built-in parental controls and comes with a ton of great kid-friendly content.
Who's it for?: Anyone who wants a solid tablet for their kids that allows them to keep track of their activities on the device.
Why we picked the Amazon Fire HD 10 Kids Pro: 
This model is a superlative tablet for parents and guardians who want something to entertain and educate their kids. It's perfect for storing books, games, and other media, thanks to the addition of a microSD card. It has the same 10.1-inch display and hardware as the non-Pro model.
Amazon has upgraded its Kids offerings and now offers this Pro model. Specifically designed for kids between six and 12 years old, the Fire HD 10 Kids Pro comes with one year of free access to Amazon Kids+, a comprehensive warranty, and a colorful kickstand case. Without access to the Google Play Store, the number of available games is limited, but there's still plenty to choose from on the Amazon App Store.
It's great for videos and apps as well as games, making this a strong choice if you're looking for a big-screen device. Kids can even make video and voice calls over Wi-Fi to pre-approved contacts and install apps like Zoom or Minecraft.
Amazon Fire HD 10 Kids Pro
Best Android tablet for kids
Amazon Fire Max 11
Best value Android tablet
Pros
Great screen for video
Keyboard feels good to type on
10-hour-plus battery life
Useful kickstand case
Cons
Sparse app store
Slow charging
Why should you buy this?: Amazon took everything that is good about the Fire tablet range and added great accessory support so you can be more productive.
Who's it for?: Anyone who wants a decent tablet for productivity for a reasonable price.
Why we picked the Amazon Fire Max 11:
The Amazon Fire Max 11 is as simple as it gets in terms of design. It's flat and gray all over. It has two upward-firing speakers, a rocker switch for volume, and a small power key that also houses a fingerprint sensor. This is a tablet that does not make a statement, and it will blend in with the crowd super easily. But that's a good thing. It's also so superthin and lightweight that it's easy enough to carry everywhere.
It has an 11-inch screen with a 2000 x 1200 pixel resolution that looks great indoors. You get natural colors and strong, rich blacks, making it great for watching your favorite movies and shows. The speakers aren't particularly great, but you can always use your favorite pair of headphones. And the MediaTek MT8188 octa-core processor can handle casual games without a problem.
However, since the Fire Max 11 has Fire OS, it can be a little limited compared to other Android tablets. Fire OS is a variation of Android, but without the Google Play Store. Instead, you get Amazon's own curated app store, though there are ways to get the Google Play Store installed — it just won't come with it out of the box.
If you get the optional keyboard case accessory and stylus, it's possible to get some use out of the Fire Max 11 as a work machine. The keyboard feels good to type on, and the stylus uses a AAA battery cell, magnetically attaches to the Fire Max 11, and has 4,096 levels of pressure sensitivity.
It's not the best tablet, but for the price, it's a really decent value.
Amazon Fire Max 11
Best value Android tablet
Samsung Galaxy Tab S9 Ultra
Best premium Android tablet
Pros
Stunning 14.6-inch display
Loud, rich speakers
Excellent performance
Very good battery life
Water and dust resistance
Cons
It's. So. Heavy.
App optimization issues
Outrageously expensive
Pricey, necessary accessories
Why should you buy this?: It's insanely fast, has a beautiful display, amazing audio quality, and can probably replace your laptop.
Who's it for?: If you want the absolute best there is for Android tablets and don't mind a premium price tag, this is the one to get.
Why we picked the Samsung Galaxy Tab S9 Ultra:
Samsung has made an incredible tablet with the Galaxy Tab S9 Ultra. You get a 14.6-inch AMOLED display with a 2960 x 1848 pixel resolution, 120Hz refresh rate, and HDR10+ support. The display is absolutely gorgeous with bright and vivid colors, everything looks crisp and sharp, and it can get very bright, making it good to use outdoors. Plus, the speakers sound phenomenal, making this a very good entertainment device.
You get the Snapdragon 8 Gen 2 for Galaxy chip powering the Tab S9 Ultra, so it's blazing fast in terms of performance. Scrolling is smooth with the 120Hz refresh rate, and 16GB RAM means this tablet can handle pretty much anything you'd need to do on it. And with 256GB of storage that is also expandable with a microSD card slot, it should have no problem holding all of your important media and files, including apps and games.
The Tab S9 Ultra ships with Android 13 with Samsung's One UI 5.1.1 interface. However, this is also one of the flaws — Android software just isn't optimized enough for large screens like this yet, and it will show. But Samsung has a solution called Samsung DeX, which replaces the normal Android interface with one that pretty much mimics Windows. This handles the apps in a better way by allowing you to place app shortcuts anywhere on the desktop, and there's a permanent taskbar at the bottom. Apps open up in a windowed view instead of full screen, but not all apps will work properly with DeX, so be warned.
Of course, one of the other biggest drawbacks of the Tab S9 Ultra is the size — this tablet is incredibly heavy and uncomfortable to hold. But if you can get over that and the high price, the Tab S9 Ultra is a great premium choice.
Samsung Galaxy Tab S9 Ultra
Best premium Android tablet
Editors' Recommendations